The Chinese Academy of Sciences(CAS) announced that its new 500-meter Aperture Spherical Telescope (FAST), China TOP Nine Science &Technology Infrastructure, was ready to use in September 2016. With an area equal to 30 soccer fields, this behemoth is now the largest filled-in, single-dish radio telescope in the world.
As the world's largest single-aperture telescope, its scientific impact on astronomy is extraordinary, and it is certainly revolutionizing the natural sciences.
Challenge
To ensure reliable modular UPS systems to the super large Telescope, Fast has an extremely high demand on the stability and reliability of UPS power supply equipment, whose performance directly affecting the accuracy and stability of astronomical observations.
As an excellent provider of power supply and distribution system solutions for scientific data centers, SCU takes the lead in providing the most suitable power supply and distribution solutions and excellent supporting facilities for the fields of earth simulation, meteorological environmental protection, aerospace data, astronomical exploration, and deep learning.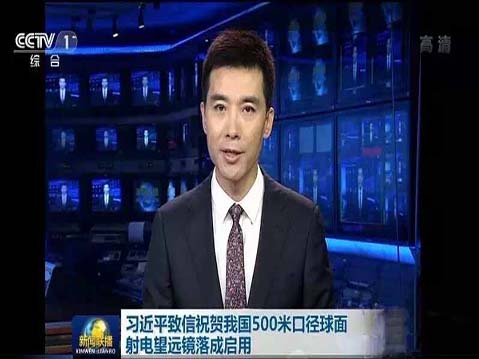 Solution
As one of the cooperative partner, SCU provided complete power supply guarantee with its CMS series 3 phase UPS and Modular N+X solution, which features with high reliability and high cost-efficiency. Only available to get 1 fixed redundancy on standalone UPS 1+1 solution, in modular ups each power module could be the X as redundancy which gets higher reliability.
CMS Modular UPS System: 60KVA system, 10KVA power module, N+X redundancy system, THDI<3%, overall efficiency≥ 98%.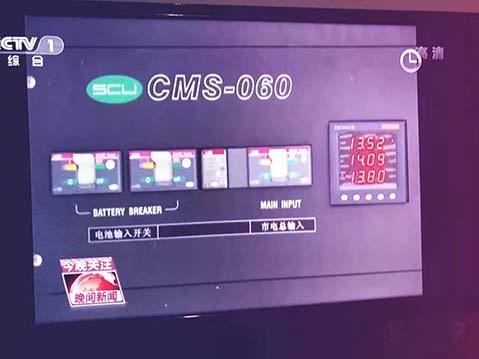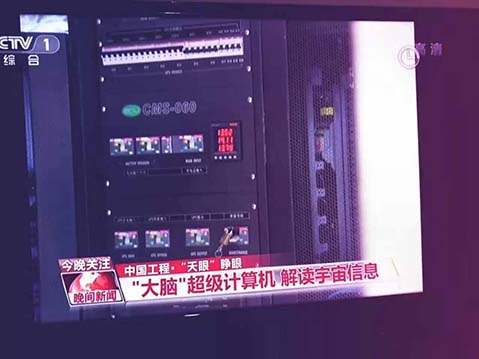 Result
The CMS series of high-end modular UPS power supply systems provided by SCU for FAST have been built and put into use, meeting the high-standard power demand for stable operation of FAST and ensuring the accuracy and stability of astronomical observations. With high-quality products and comprehensive services, SCU UPS power system strives to make the power supply guarantee work meticulous and perfect, optimize the system operation mode, ensure the safe and stable operation of the power grid, keep in mind the responsibility, strive for excellence, go all out, and take a rigorous and responsible attitude and solid Careful work, fully cooperate with the power safety guarantee service work.
The fact Zero fault power protection, proved the high reliability and stability of SCU modular UPS, which also received highly praise from the Chinese Academy of Sciences. We will spare every effort to provide excellent power supply solutions for national astronomical research.