Core technical strength of rack mount lithium battery
SCU continues to pursue breakthroughs in battery performance, to put lithium batteries with larger capacity, higher security, smaller volume and longer service life into 19 inch standard cabinet, fully integrating excellent performance with small and flexible features, and having absolute advantages in size, layout, operation and maintenance, and cost, so as to make the application of lithium battery more extensive and provide more choices for different needs of customers Choose.

High Safety
Low-thermal-runaway-rate LFP battery;
Bidirectional active equalization and triple-layered safety protection in BMS design;
7mm insulation distance for safety and reliability;
Optimized solution in anti-thermal runaway and anti-leakage design.

Easy O&M
Convenient operation and maintenance;
Modular design, easy for installation and capacity expansion;
19 inch standard cabinet, small in size, light in weight and low in O&M operation.

Smart management
Real-time monitoring. The accuracy of SOC is better than 3% for the whole system;
Intelligent air cooling design for stable operation;
Equipped with interactive display, CAN and RS485 communication;
Rack mount lithium battery types
LiFePO4 UPS Battery Backup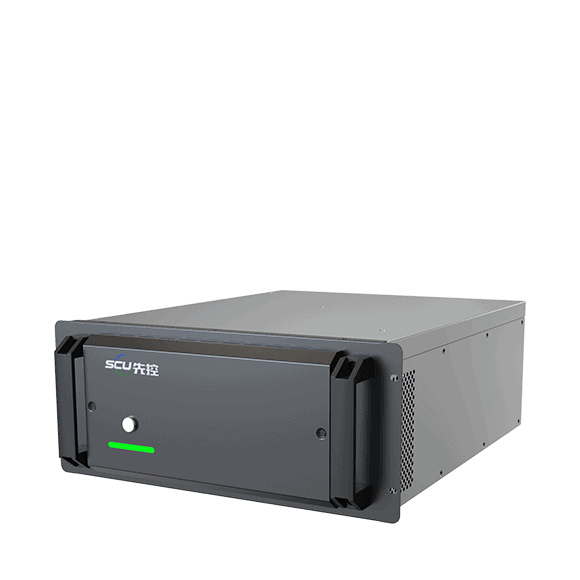 Lithium iron phosphate
System capacity: 10-100Ah
Rated power: 1.44-4.8kWh
Weight: 25-55kg
Specifications of LiFePO4 UPS Battery Backup
Rack mount Lithium ion Battery pack
Lithium iron phosphate
Lithium titanate
Model
EFS48-30PⅣB
EFS48-50PⅣB
EFS48-100PⅣB
EFS240-10PⅣB
ETS48-10PⅣB
ETS48-30PⅣB
ETS240-10PⅣB
Rated charge rate @25℃
2C
2C
2C
2C
2C
2C
2C
Rated discharge rate @25℃
4C
4C
4C
4C
4C
4C
4C
System capacity
30
50
100
10
10
30
10
Rated power,kWh
1.44
2.4
4.8
2.4
0.48
1.44
2.4
Rated Voltage,Vdc
48
48
48
240
48
48
240
Working Voltage, V DC
37.5~54
37.5~54
37.5~54
187.5~273.7
30~56
30~56
150~280
Communication
RS485,CAN
RS485,CAN
RS485,CAN
RS485,CAN
RS485,CAN
RS485,CAN
RS485,CAN
Size (W*D*H) (mm)
483*475*88
483*650*88
483*555*201
483*650*88
483*475*88
483*555*132.5
483*720*132.5
Weight (kg)
25
32
55
32
20
32
45
Cycle life
25℃ 0.5C/0.5C EOL80% ≥2000
25℃ 0.5C/0.5C EOL80% ≥2000
25℃ 0.5C/0.5C EOL80% ≥3000
25℃ 0.5C/0.5C EOL80% ≥2000
25℃ 0.5C/0.5C EOL80% ≥16000
25℃ 0.5C/0.5C EOL80% ≥16000
25℃ 0.5C/0.5C EOL80% ≥16000
SCU's website uses cookies. By staying here you are agreeing to our use of cookies.
Learn more
I AGREE