Q: What is Xiongan New Area?
A: Xiongan New Area,which was first announced two years ago, China's central authorities have approved the 2018-2035 master plan stressing that its creation is significant to high-quality development and the building of the modern economic system.
Q: Where is Xiongan New Area?
A: Located about 100 kilometers southwest of Beijing, Xiongan is aiming to become a significant part of the Beijing-Tianjin-Hebei cluster, and plans to take over Beijing's noncapital functions and provide a Chinese solution to "big city malaise", including overcrowding, pollution and traffic congestion.
Q: Why does Xiongan New Area become hot property in China even the world?
A: Xiongan New Area has global reach, robust growth.It features geological advantages, convenient transportation, excellent ecological environment, ample resources and lots of room for development.Made in Xiongan, for China's economy.It has been attracting increasing attention from foreign companies given its huge development potential.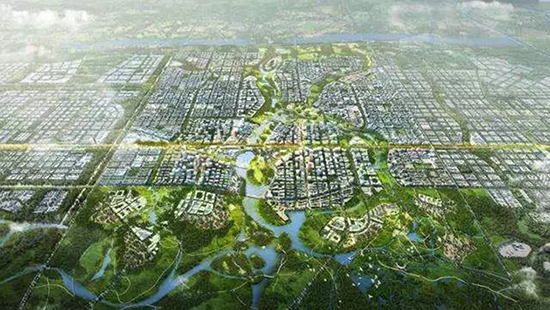 Q: What does Sicon do for joining in the Xiongan New Area?
A: Sicon provide two sets of DSM500K modular uninterruptible power supply systems for Xiongan New Area. Excellent quality, stable and reliable characteristics are used to protect the safe and uninterrupted operation of key equipment in computer room, build a stable and reliable power environment.
Q: What will Sicon do next for Xiongan New Area?
A: With strong enterprise strength, high-quality products and good reputation, Sicon will continuously escort the communications business and make efforts to promote the development of information technology for Xiongan New Area.