Currently, the household energy storage market is mainly divided into two categories.
One category is regions with high electricity prices, represented by Europe and the United States. The main purpose of installing household solar energy storage systems in these regions is to achieve economic electricity consumption. The European household energy storage market boomed last year, with a large number of suppliers entering the market. This caused the market to remain in the destocking phase this year. In addition, factors such as falling energy and electricity prices, and large-scale worker strikes have significantly slowed down the development.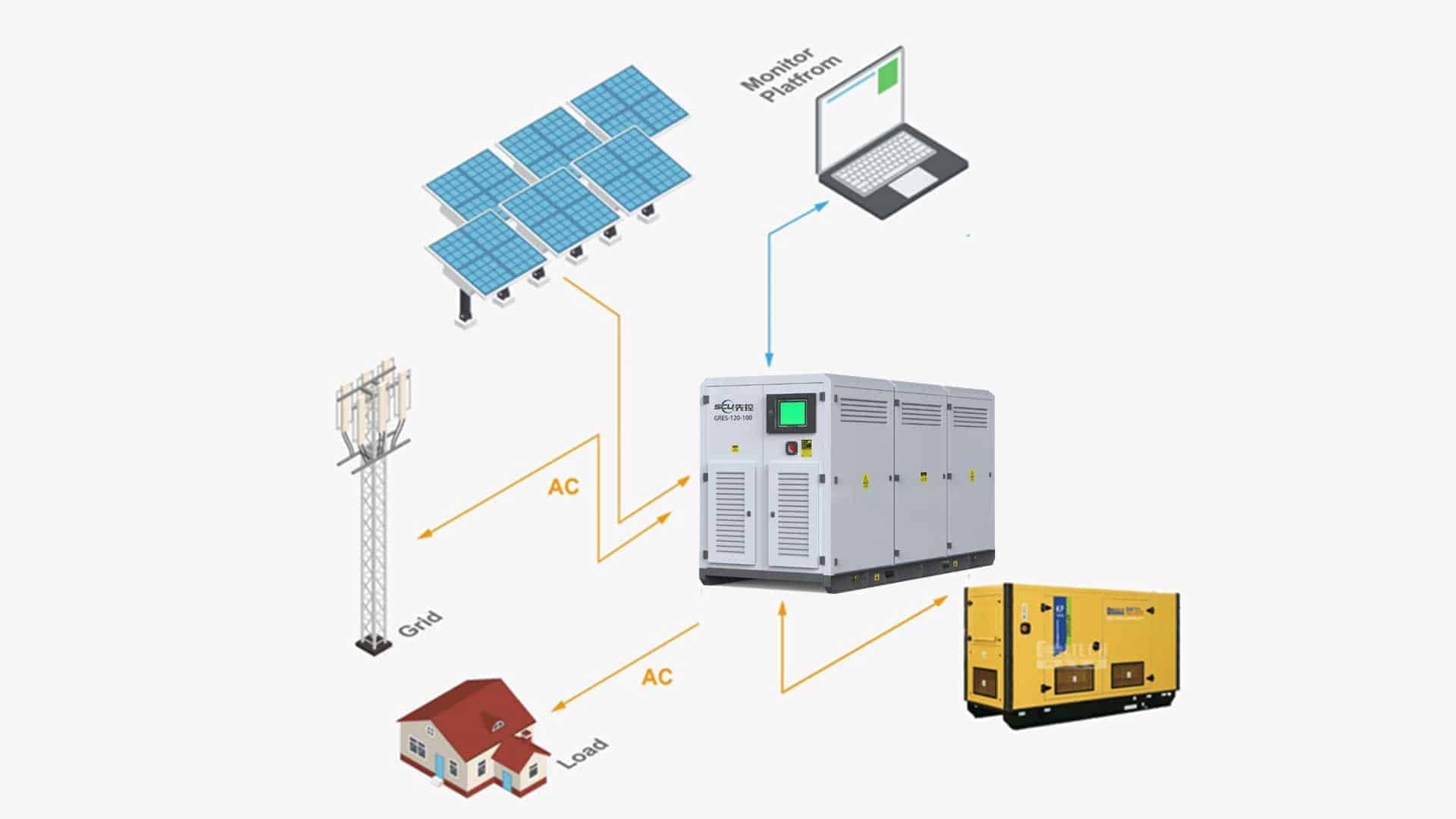 The other category represents emerging household energy storage markets in Africa, Southeast Asia, the Middle East, and other regions. In these areas, unstable power grids directly affect residents' usage experience, especially in off-grid areas such as islands where electricity is inconvenient. There is a strong demand for backup power. Therefore, the demand for energy storage in these markets is rapidly rising.
For domestic energy storage companies, the main market for household energy storage is overseas. Seeking development overseas is a must. However, in the "cooling-off" of European household energy storage, manufacturers are now turning their attention to South Africa, a major African country.
The "new" market for household energy storage in South Africa
From the current situation, the power grid infrastructure in Africa is poor. According to reports, the current situation in South Africa is very severe in terms of power shortage and load shedding. The national power company (Eskom) has to frequently issue load shedding warnings, and power outages can last up to 10 hours. This is done to prevent aging coal-fired power plants from collapsing and causing the entire power system to collapse.
At the same time, in order to alleviate the power crisis and reduce residential electricity consumption, the South African government recently announced that the national electricity prices will be increased by 18.56% and 12.74% in 2023 and 2024 respectively. In addition, to encourage the construction of distributed power generation facilities, the government has also issued a total of 4 billion Rand (about 210 million US dollars / 1.6 billion RMB) in photovoltaic tax subsidies.
From this perspective, firstly, the lives of South African residents are greatly affected by power shortages, making energy storage a necessity; secondly, the government encourages the development of energy storage; thirdly, due to geographical location, South Africa has the highest proportion of renewable energy generation in the world. The market, energy, policies, and other factors collectively create broad prospects for the development of the energy storage industry in South Africa.
High growth potential in the South African energy storage market is expected to enter a "golden" growth period
Currently, the South African market mainly relies on diesel generators ("diesel gensets") and household solar energy storage systems for self-sufficient electricity consumption.
Looking at the advantages and disadvantages of the two, diesel gensets have lower initial investment, as there is no need to purchase expensive lithium batteries and inverters. Most portable diesel gensets do not incur installation costs. However, they have high maintenance costs and are not environmentally friendly. On the other hand, household solar energy storage systems have a larger initial investment, but they are more environmentally friendly and have a longer warranty period.
It is worth mentioning that the backup power duration of household solar energy storage systems is limited. Therefore, when providing equipment solutions for residents, household energy storage installers should pay attention to achieving reasonable matching through photovoltaic components, battery capacity, inverter power, and other aspects as much as possible.
Unlike other markets driven by subsidy policies, the demand for household storage in the South African market stems from the essential need for backup power that affects people's daily lives. This can be confirmed by the overall upward trend in installation data in recent years, rather than the significant fluctuations in demand seen in markets driven by subsidy policies.
Looking at the market situation, South Africa, as an emerging household storage market, offers significant opportunities for both new and established companies. Firstly, the competitive landscape is not yet defined, providing ample room for leading companies to establish themselves, and new entrants can also easily carve out a niche. Secondly, it is in the early stages of product introduction, with relatively low entry barriers, allowing for quick market entry. Thirdly, customers have a high level of acceptance for both new and established brands, and entering the market early in its development makes it easier to achieve above-average profits.