Auto Futures Website interview Jisheng Chen, the CEO of Sicon, in Lyon.
The title of the article is China's Sicon Eyes European Expansion-CEO interview.
In the video, Jisheng Chen said, there are some new EV charging products from Sicon compliant with European standard in this exhibition, such as high power DC Charging device and 350KW charging stack, 15KW version and 30KW version EV power module, PLC module. Jisheng Chen also introduced the history of electrical vehicle. Sicon has entered into EV Charger area for 5 years in China. And it's now heading for Europe. Sicon brings these most competitive products to European clients and develops this market with them.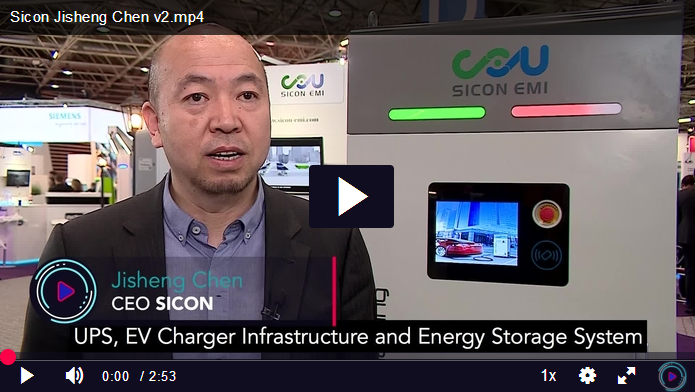 More detail information: http://www.autofutures.tv/2019/06/01/chinas-sicon/