SNEC 15th (2021) International Photovoltaic Power Generation and Smart Energy Conference & Exhibition (hereinafter referred to as "SNEC Photovoltaic Conference and Exhibition") will be held in Shanghai New International Expo Center from June 3 to 5, 2021. It is the most influential international, professional, and large-scale photovoltaic event in the world. The exhibition covers an area of 200000 square meters with more than 1700 exhibitors, covering all aspects of the solar photovoltaic and energy storage industry chain.
SCU " Integrated power supply solutions " will appear in the 15th (2021) SNEC Photovoltaic Conference and Exhibition.
Booth information:
Exhibition: SNEC Photovoltaic Conference (Shanghai) Exhibition
Exhibition Time: June 3-5, 2021
Exhibition Venue: Shanghai New International Expo Center
SCU booth No.: E4-360
We will make live streaming on the exhibition on Youtube during June 3-5. Please click here to follow us on Youtube.
About SCU
SCU's "Integrated power supply solution" is driven by technological innovation and oriented by customer demand, helping to achieve the goals of "2030 carbon peak" and "2060 carbon neutral".
The positioning of SCU " Integrated power supply solution " is not only a single energy storage system, but also can undertake the functions of modular uninterruptible power supply, power capacity increase, peak shaving and valley filling, active power filter and Photovoltaic energy storage inverter, which are widely used in the application fields of wind solar storage, PV+energy storage+charging, microgrid and off grid, become an excellent R & D and supplier of innovative smart energy storage system in the industry.
Core Product
In this exhibition, we will show you three core products of comprehensive energy: multi-functional bidirectional DC/AC converter, intelligent lithium battery system and static generator. Welcome friends from all walks of life to visit and discuss cooperation.
Energy Storage System (Microgrid system)
SCU energy storage system is an integrated system that combines multi-functional PCS with energy storage battery, Utility power, generator, photovoltaic, wind energy, and load.
According to any combination of different application scenarios, it can realize the functions of grid-connected renewable energy system, off-grid power supply, and off-grid uninterrupted power supply, peak shaving and valley filling, dynamic capacity increase, static reactive power compensation, harmonic suppression, optical storage integration, etc., so that the new energy power generation, energy storage battery and power grid can be reasonably configured to provide high-quality comprehensive energy services.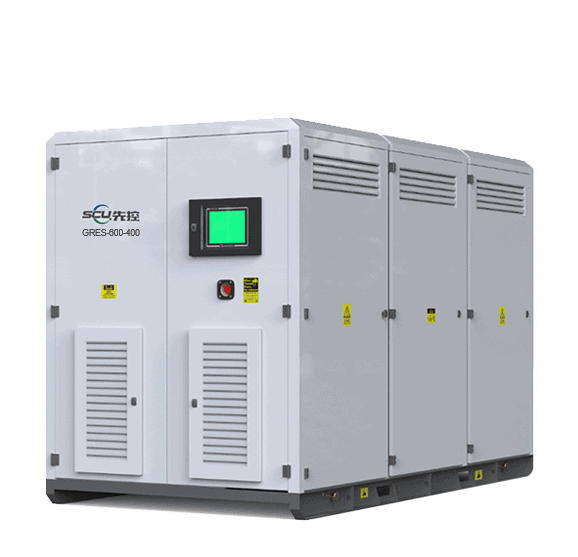 Multi-functional Bidirectional PCS(MPCS)
SCU integrated multi-functional bidirectional converter (MPCS) integrates customer application requirements, realizes AC and DC energy conversion, and gives more management and control functions.
The power is from 50KW to 600kW. High efficiency, wide DC range and high power density design, realize the functions of cost reduction, emergency power supply, dynamic expansion, smooth new energy, bring outstanding commercial value to users.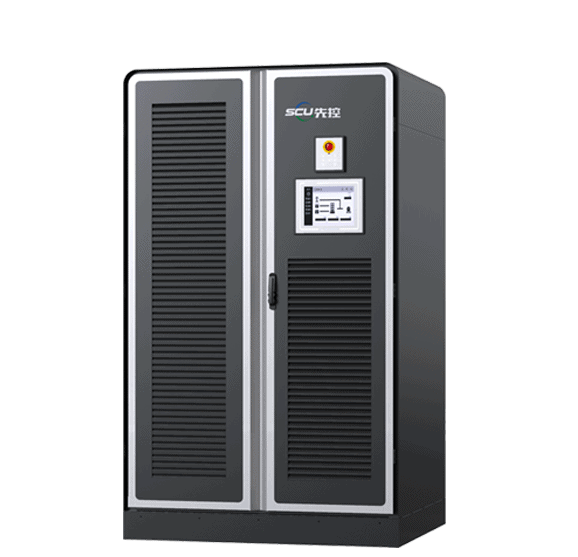 Intelligent lithium battery system
SCU intelligent lithium battery system integrates cell, pack, BMS, and multiple prevention and control measures. It controls cell selection, group process control, and system management measures to ensure safety, reliability, and durability.
This series includes rack mount lithium battery, high C-rate type, and high energy type lithium battery. It has super explosive power, long-lasting stability, and lower power consumption cost. It can provide customized service according to the demand of different loads and broaden the application scope of the lithium battery system.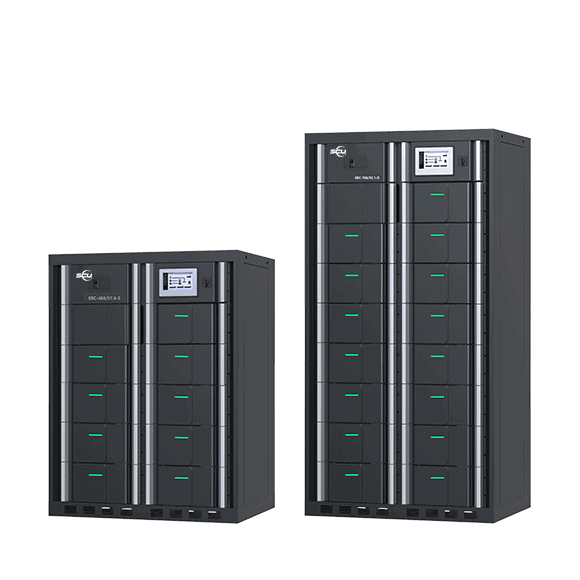 Successful cases